The SphenoCath® Solution
Medical science has attempted to "reset" chaotic signal impulse conduction in the Sphenopalatine Ganglion(SPG) for over 100 years. SPG/V2 neuralgia has been linked to painful conditions such as episodic and chronic migraine, trigeminal neuralgia, upper plate dental pain, and a typical facial neuropathies.
This simple procedure is effective in providing immediate and long-term relief from SPG/PPG and V2 related conditions! (Central Dysautonomia).
The SphenoCath® is an FDA-registered Class-1 transnasal drug delivery device.
Careful tracking of procedural endeavors throughout the U.S. has shown exceptional patient tolerance and no reported severe adverse events or reactions.
Practitioners across the U.S. have reported procedural efficacy of over 50% reduction in VAS [Visual Analog Scale] for greater than 80% of their patients.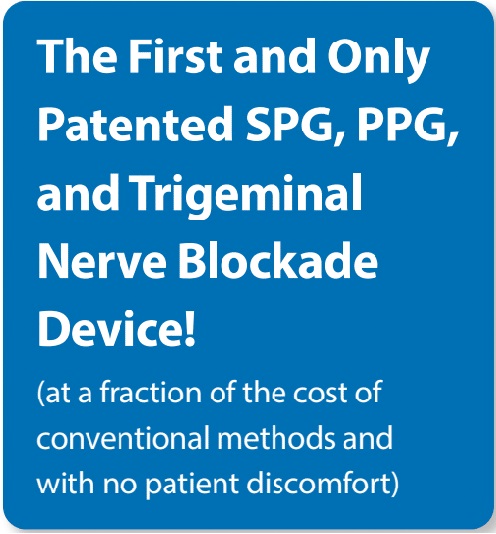 ---
---